Order Replacement Coaches Certificate
Replacement Coaches Certificates are available for $9.95. Certificates are available for all Coaching Certification Levels, including Copper, Bronze, Silver and Gold.
To order your Replacement Coaches Certificate, please

Complete the online payment form for $9.95. Upon payment, you will be directed to a form to complete the order.
If you have any questions, please contact Mike Clayton, Manager - National Coaches Education Program at 719-598-8181 or mclayton@usawrestling.org.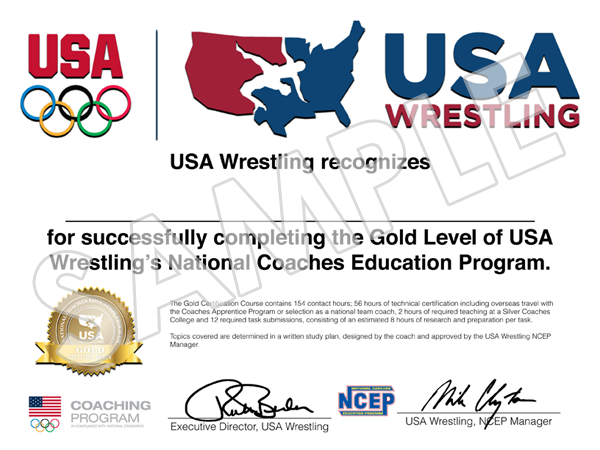 Sample of Gold Coaches Certificate
(Actual Size: 8.5 x 11)