GJNC Tickets
Admission to the USA Volleyball Girls' Junior National Championships is by credential or ticket only.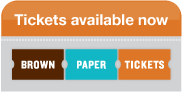 Tournament Pass
At door
In Advance
Discount Tournament Pass
(age 60+, military, students)*
$35
$30
Tournament Pass (adults)
$45
$40
Discount one-day pass
(age 60+, military, students)*
$10
Not Available
Adult one-day pass
$15
Not Available
Children 12 & Under
Free
Free
*All discounted passes will have to be accompanied by the proper ID at the time of redemption at the convention center. Valid IDs include Military ID for the Military discount, driver's license or other form of state/federal ID with birth date, student ID for college students (younger students will not have to show proof).
Detroit People Mover Discounted Passes
Click HERE for Unlimited Rides Transit Pass for Girls' Age Divisions 12, 14 & 15 / Active during June 24-30, 2018: Online order deadline is Friday, June 8. (Please note: passes may still be ordered from June 8-June 13, but by phone only, (313) 224-2160. Tokens ordered by phone will be available for pick up at the Cobo Center during the event.)
OR
Click HERE for Unlimited Rides Transit Pass for Girls' Age Divisions 11, 13, 16 & 17 / Active during June 28-July 4, 2018: Online order deadline is Friday, June 8. (Please note: passes may still be ordered from June 8-June 13, but by phone only, (313) 224-2160. Passes ordered by phone will be available for pick up at the Cobo Center during the event.)