2019 National Junior Olympic Racquetball Championships
Portland, Oregon
June 19 - 23, 2019
USA Racquetball presents the 2019 National Junior Olympic Racquetball Championships
June 19-23, 2019
Portland, Oregon


• Online Information
CHAMPIONSHIP INFORMATION:
USA Racquetball at 719-635-5396 or Championships@usaracquetball.com
$95- 1st division
$45- 2nd division
$45- 3rd division (*Must be Doubles)


The first 25 First Time players (those who haven't competed in the past three years) may enter 1 division at no entry cost. First Time Free entrants must register online and use the COUPON CODE: FIRSTTIMEFREE
Early Entry Deadline
Friday, May 31st @ 9:00 pm MST


Players who enter before the Early Entry Deadline (May 31st) will receive a $20 discount.
The regular entry will be June 1st - June 7th @9: 00 PM MST.
USA Racquetball has eliminated the late entry period.
USA Racquetball reserves the right to close entries of any division as of regular deadline. Refunds (less a
$10.00 service fee) are available prior to June 8th, 4 pm MT. Additional fees may include $25 for returned checks and $10.00 for declined debit/credit cards. Refunds processed 7 days after the event is completed.
Monday, June 17th @ 4:00 pm online at usaracquetball.com.
Tuesday, June 18th 4 pm - 7 pm
***Check-in at the Radisson Red!
PLAY BEGINS:
Wednesday, June 19th @ 10 am
PLAY ENDS:
Sunday, June 23rd @ 4 pm
Multnomah Athletic Club (MAC)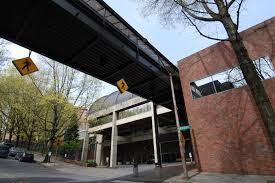 1849 SW Salmon
Portland, OR 97205
(503) 223-­6251
10 courts
THINGS TO DO:
The Portland Rose Festival has inspired the public to gather and celebrate against a backdrop of historic external forces over the past 111 years.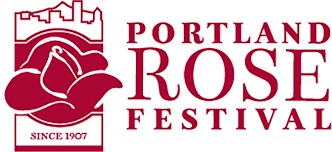 Check out the Portland Thorns FC on Friday night at Providence Park, located next to the MAC.
GROUND TRANSPORTATION:
No need for a rental car! The MAX line runs near the Host hotels, to Portland International airport, and stops in front of the club. By far the easiest, most convenient way to get around the city, day passes are $2.50 for youth and $5.00 for adults.
Park Lane Inn & Suites
809 SW King Ave
Portland, OR 97205
(503) 226-­6288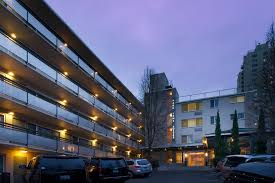 $119 per night (Single Queen)
$129 per night (Double Queen)
$159 per night (1 Room Suite)
$169 per night (Deluxe King One-Room Suite)
$189 per night (Two Room Suite)
ROOM BLOCK ENDS:(only 100 rooms!) Monday, May 21, 2019 @ 5 pm
1455 SW Broadway
Portland, OR 97201
1-800-967-9033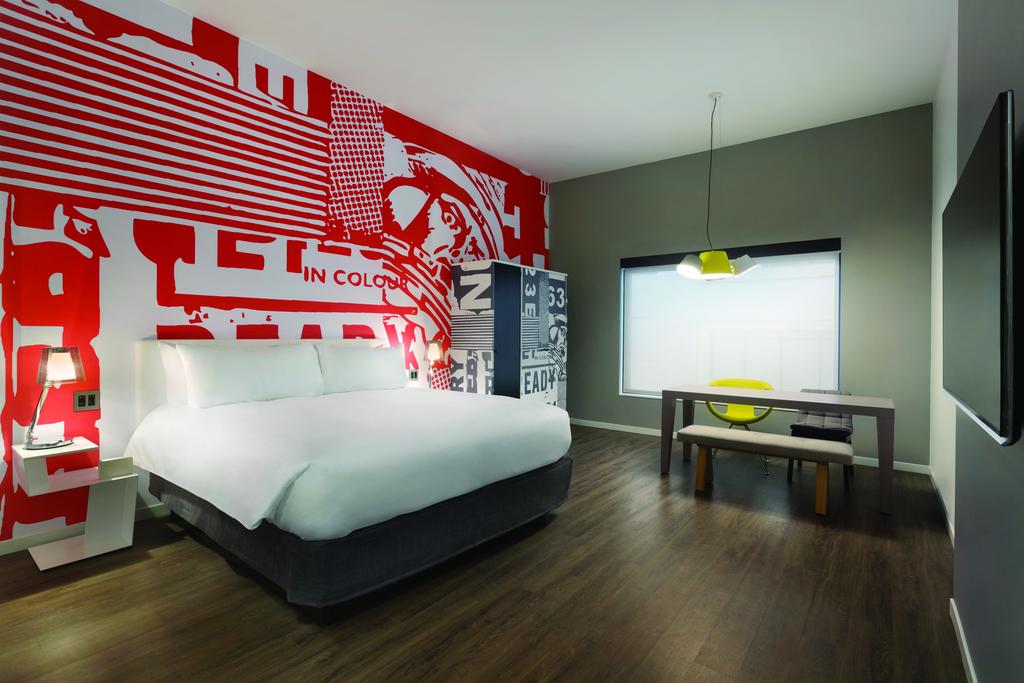 $149 per night (Standard King)
$149 per night (Standard Double Queen)
Group Code: USAR
Group Name: USA Racquetball
Saturday evening, we will host the Annual Awards Banquet, with location TBD. Entry fee includes a player's ticket. Family and friends may purchase tickets on the registration page. Limited quantities are available.


Finalists in the Boys & Girls 14, 16 & 18 singles divisions as well as the winners of these doubles divisions will qualify for a one-year appointment to the U.S. Junior National Team and attend the Junior National Team Training Camp! The Esprit National Team for younger participants will also be identified.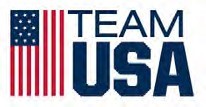 ALL-AMERICAN ATHLETES:
Semi-Finalist in the Championship Singles and Finalists in the Championship Doubles will receive commemorative certificates.
USA RACQUETBALL MEMBERSHIP
All participants must be a current USA Racquetball member. Pee-Wee membership for 8 & under is free.
USA Racquetball Official Rules will govern competition, including the mandatory use of protective eyewear.
All Divisions will receive 1st-4th place National Championship medals.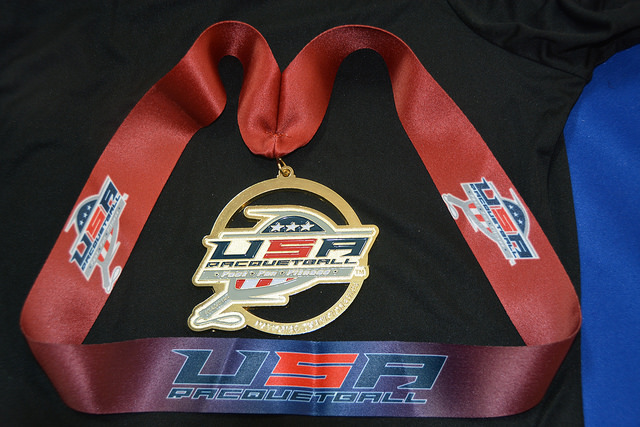 Junior racquetball is great fun! National Junior Olympics is a perfect chance to get away with your family and enjoy the exuberant atmosphere of watching our young players bloom. Enjoy the camaraderie and lifelong sporting friendships.
Hospitality will be offered beginning with dinner on Wednesday, and then continental breakfast, lunch and dinner Thursday through Saturday & lunch on Sunday. A tournament souvenir will Be given to all participants at registration.
We have arranged for a player and family social Friday, June 21st @ 7 pm at the Portland Thorns FC game.
No matter what it is you like to be, do, eat or drink- even if you've never tried it before- You can, in Portland! The popular Downtown houses a multitude of shops and restaurants not far waterfront activities. The area is also known for family vacations to Mt. Hood, Oregon City & the Oregon Coast. Find more information at www.travelportland.com. Remember: Oregon is Sales Tax- Free!!!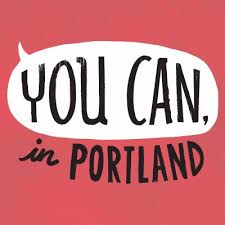 ELIGIBILITY:
Players must meet the age requirement as of January 1, 2019. Only U.S. citizens are eligible to participate.
If you sign up for Challenger Divisions, you may not sign up for Championship divisions and visa-versa, EXCEPT Mixed Doubles.
FORMAT:
Olympic Format with 4 flights in each age group, Gold, Blue, Red & White, thus ensuring that a player typically has a minimum of 3 matches per division and eventually plays against similarly skilled players during the event.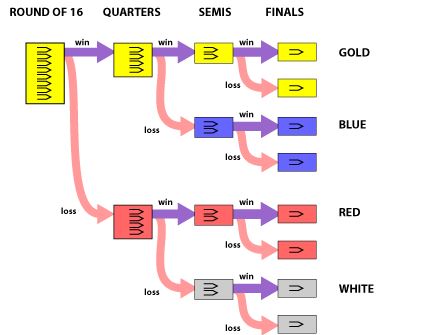 IRF RECOGNIZED DIVISIONS:
(U.S. Junior Team eligible)
Boys & Girls Singles:
18, 16, 14, 12 & 10
Boys & Girls Doubles:
18, 16, 14, 12 & 10
Doubles and Challenger Divisions will be determined by the number of players and teams in each division and available space. Most will likely be round robin or pool play, though there may be a need for single elimination.
Championship Mixed Doubles (Not U.S. Junior Team Eligible) 18, 16, 14, 12 & 10
Challenger Divisions:
(not U.S. Junior Team eligible)
Boys & Girls Singles:
10 & under double-bounce 8 & under single bounce
8 & under multi-bounce 6 & under multi-bounce
Boys & Girls Doubles: 10 & under
8 & under
Looking for a Partner?
Check out the lists available at the "find a partner/ roommate" link on the Registration page.
OFFICIATING:
Match losers are expected to referee a match immediately following a loss.
Both players from a losing doubles team should report to the Championship Desk to see if both may be needed to referee.
REFEREE TESTING:
All players 14 years of age or older are required to take the online A2 Junior Referee Test prior to the event. The test is FREE! Go to: www.teamusa.org/USA-Racquetball Membership profile>>courses and testing>>my courses and tests.
PARENTS & COACHES RULES:
All parents and coaches must remain in far corners of the viewing area on the court. No speaking directly to the referee and all issues or complaints must be brought to the tournament desk immediately.
OFFICIAL BALL:
Penn is the Official Ball of USA Racquetball and the ProPenn Green ball will be used in all matches.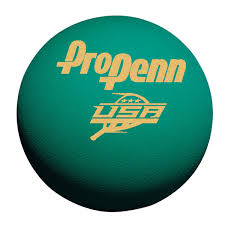 MIXED DOUBLES RULES:
Each receiving team member must clearly take a position on opposite sides of the backcourt within 10 seconds of the score being called. Failure to do so is a delay of game.
The boy must serve to the boy and the girl must serve to the girl. Any serve that is judged by the referee to be served to the incorrect player is a fault serve (same as a short serve).
Definition of legal serve: The serve must bounce in the middle or in the correct side of the court and must remain either in the middle or in the correct side of the court for the second bounce if it were to occur.
Only the boy may return the boy's serve; only the girl may return the girl's serve. Returning serve out of turn is considered an encroachment and results in a point for the serving team.
SEEDING AVAILABLE:
Online at the event site, Monday, June 17th @ 4 pm
SEEDING DISPUTE:
Send an email to Championships@usaracquetball.com by Tuesday, June 18th @ 12 pm
DRAWS AVAILABLE:
Online at the event site Monday, June 17th @ 4 pm
TIME CONFLICT RESOLUTION:
Send an email to Championships@usaracquetball.com with name/divisions by Tuesday, June 18th @ 4 pm